See on Scoop.it – Increasing Sales and Improving Sales Performance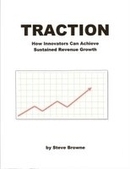 Carol Griffiths's insight:
Well worth a read…a valuable addition to any sales tool kit
See on www.innovatorstraction.com
See on Scoop.it – Increasing Sales and Improving Sales Performance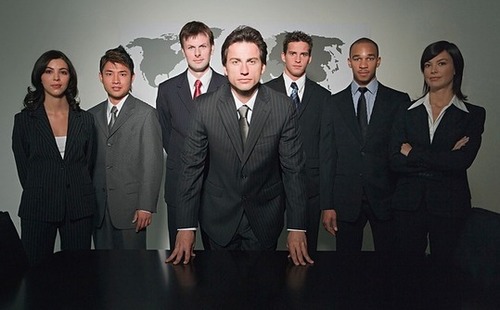 Do you know what to look for in your next sales hire? In this blog, 10 experts weigh in on the must-have qualities of successful sales professionals.
Carol Griffiths's insight:
Great article – I am always led by the line that say 'Hire on Skills – Fire on Attitude' because it is so true. I personally always seek to find sales people who are curious, coachable and are able to demonstrate diversity in their thinking whilst having a very pragmatic and practical approach to providing a meaningful solution. The one thing I screen heavily for is people who are out of touch with the reality of a situation. Past experience has taught me that this is a key issue when driving sales performance.
See on www.lattice-engines.com
Do your sales team really need another sales training course?
Before you look at investing in any sales training course – even a refresher course, take a quick look at the following areas of your business:
Are your sales processes as effective and as user-friendly as they should be?
Are you measuring the right metrics in your business (metrics of events that deliver the sales results you want)?
Are you communicating the right sales metrics to the sales team in the right way?
Is your sales commission plan driving the right behaviours?
In the market place, is your sales message effective, potent, individual and unique?
Are you following the planned sales strategy or are you simply looking for the numbers, or worse still, are you following your competitors?
To what degree are the gaps in sales performance due to people, process, product or pricing?
Do you know why the sales machine is not working for you?
Do you have the correct people in place, and if so, are you playing to their strengths?
Sales training could be the last thing you need, meaning there are other things that can be addressed more simply, quicker and often at a much lower cost.
Think about this, if you are not making the margin your require, maybe you are not generating any margin at all, running at a deficit.
Then it is highly likely that most sales training programs will get your team to do much of what they are already doing  since quick fix sales training courses have a very low retention rate on new skills, behaviours and ways of working. Therefore, just doing what they are doing already but potentially doing it faster, more effectively. Yes, you may well become more efficient at losing money.
When you do get to the point of selecting your training provider ask yourself these things:
Do you really need sales training that covers everything? Even the parts of the sales process that the team are already doing well?
If you only had to train your sales people in three very specific areas – what would they be? Why these three areas only? What will be the impact on the bottom line?
How will you know/judge if the training has been a success?
How are you going to guarantee that the new skills are adopted (without fail) by the sales team?
How are you going to support the sales team during and post training to ensure they get the maximum value?
What are the consequences for the team of not abiding by the training and using the new sales skills?
How closely does the culture of the Trainer fit the culture of your company?
Is the Trainer a Trainer or a Sales Person themselves?
Most sales training programs fail for four main reasons
The Managers don't support the training during and post the delivery
The content of the training is not specific enough. the training is too broad-based
There are no training KPI's set in place pre design and delivery
There is no follow-up to the training after delivery
As adults we understand that some new skills can be adopted very quickly, and to a high level of competence. Learning to sell is not one of those skills.
Sales training often has to fulfil two functions:
It should remove undesirable/damaging behaviour and
Replace it with new effective skills
Furthermore, teaching someone to sell is a hearts and minds endeavour. Revising the sales script, getting them to ask more open questions, giving the sales team new lines to close with can all have some impact but that impact is likely to be small and short-term.
Delivering the thought process behind the lines, the logic of the professional sales pitch and the actions to take at each point, the deviations to make, how to re-establish control, how to close along the way…those are skills that take time to deliver properly and develop in the field, and even longer to adopt as second nature.
I'm not suggesting that sales training should be like painting the Forth Bridge, what I am suggesting is that you forget about sheep dipping and concentrate on the three or four aspects of the sales call that would make the world of difference. Train in just what the sales team need to improve on. Also, to increase the effectiveness of the sales training you might want to think about having a training program where the trainer:
Accompanies the sales person on sales visits pre training
Listens to sales calls pre training
Fully understand the sales process
Has full sight of the sales funnel and the conversion metrics at each stage
Has spoken to the sales team in confidential 121's so as to understand the individual needs from the training and not just the business needs
Understands very specifically the KPI's that the training needs to impact on
To discuss your sales needs, whether increasing profits, accelerating sales growth, building a more productive sales team or refining and driving your sales strategy, call us for a confidential chat.
Carol Griffiths – Lead Consultant and Director
Morton Kyle Limited
0779 002 1885
carol@mortonkyle.com